Atlas worked with an online retailer to build a bespoke multi-channel inventory management system to increase staff efficiency and automate manual tasks to increase sales and profits.
Atlas worked with a leading online retailer that needed bespoke multi-channel inventory management software to increase efficiency, sales and profits. Our eBay Top 10 Seller couldn't find off the shelf multi-channel inventory management software that met their needs, so we created inventory software that fit their business like a glove and increased their business by over 500%.
Wondering what your software development might cost?
Download our free guide to how much bespoke software costs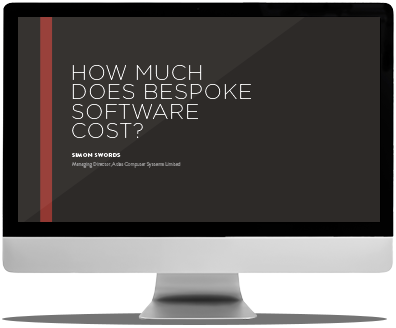 Customer Benefits
Centralised Inventory Management – Control the entire eCommerce process with a single web application allowing them to list, price, synchronise and automate their stock.
CSV/Excel Inventory Import/Export – Easily import or export inventory details using CSV or Microsoft Excel spreadsheets.
API Integration – Amazon, eBay and their online store API integration built in and other API integrations available such as FBA, Etsy, Shopify, Magento, PrestShop and more.
Custom Product Attributes – The retailer designed their custom inventory management software to list their products with custom attributes not available in off-the-shelf software.
Bulk Listing Builder – Easily list products to multi marketplaces like Amazon and eBay and online stores at the touch of a button.
Centralised Order Management – The complete order processing and fulfilment workflow has been optimised in the inventory management software saving time and money.
Powerful Reporting – Multi-channel sales reports using any criteria they wanted like by time period or by SKU, or even low inventory.
Reputation – The new system helped increase service levels and sales, whilst reducing costs and negative feedback online.
Saves Money – Money has been saved across the retailer's business by using the software to optimise the picking and packing process and the postage of customer's parcels.
The client

A rapidly growing online retailer selling on multiple marketplaces, including Amazon and eBay, approached Atlas to build a bespoke multi-channel inventory management system as they realised that they needed custom multi-channel inventory management software to increase staff efficiency and automate common manual tasks to increase sales and profits.

The Problem

The online retailer had outgrown using Microsoft Excel spreadsheets and staff updating their product lists manually on each of the separate marketplaces. Not having a single, central inventory database meant that errors occurred in product listings, which took time to find and correct and slowed down their order workflow. Also on the warehouse floor the staff would move between product bins in a completely haphazard way, with each member of picking staff having their own routes, this made the staff inefficient when picking and packing stock for posting to customers.

The Solution

Atlas designed and built a complete custom multi-channel inventory management system with single centralised inventory, order processing and fulfillment. Atlas also designed and built an iOS Mobile Application for use with the Apple iPod touch and a mobile Bluetooth barcode scanner for the warehouse floor staff.

iOS Mobile Application and Bluetooth Barcode Scanner

Atlas designed and built a custom iOS Mobile Application for the retailer's warehouse staff to increase the accuracy and efficiency of the picking process. The iOS mobile app was installed on Apple iPod Touch's and uses a mobile Bluetooth scanner to scan product barcodes. This hardware solution from Atlas helped to keep costs low and by using easily available devices the workflow doesn't break down if a device is broken or develops a fault, as the device is easily replaceable on the same day.
Looking for the best handheld Bluetooth barcode scanners for your warehouse staff? We have just tested two of the most popular companion scanners on the UK market, the Opticon OPN-2006 vs Zebra CS4070 Handheld Bluetooth Barcode Scanners.
Amazon API and eBay API Integration

The online retailer originally had a single member of staff manually updating all the websites that they sold on using Microsoft Excel spreadsheets and CSV/Excel uploads, the process is much easier and less time consuming if you connect directly with the marketplace's API (Application Programming Interface). Atlas connected to the Amazon API and eBay bulk API directly within the software allowing the retailer to have a single inventory database with which to choose what products they sold on each of the different marketplaces.  Atlas' software developers are experienced in connecting software systems to APIs from many online companies including Amazon, eBay, Companies House, QuickBooks, and many more. If you need an API connection that we have not listed give us a call, we can connect to almost any API currently in use.   
Greater Staff Efficiency and Less Walking

Instead of having a rigid stock filing system, Atlas designed a barcode led system that allows the warehouse staff to place stock in any empty product bin, assign it a unique barcode and the software then recognises that location for that specific product. The software also optimises the warehouse staff's routes when picking and packing products by working out the shortest routes to all the products on a picking list for all warehouse staff members, making the whole picking process very efficient and cost effective.
Lower Postal Costs

Atlas created custom algorithms built into the inventory management software for the handling of postal weights with the Royal Mail Postal System to optimise all the weights of customer's parcels to save money on postage costs for the retailer.
Instant Inventory Reports

The new system also includes inventory reporting, so that at any moment in time a manager or business owner can run off a report of current stock levels, deadstock or slow-moving stock to further optimise their business processes to increase sales and profits.
The Outcome

The online retailer went from handling 300-400 orders a day to over 2,000 orders a day, all with the same amount of staff.
The hardware sourced by Atlas is easily expandable if they want to hire more warehouse staff and the iOS Mobile Application is self-explanatory and easy to use meaning that staff training takes almost no time now, making the whole onboarding of new warehouse staff easy and cost effective.
The new multi-channel inventory management software and mobile application has led to an explosive growth in the online retailer's sales and profits without the need to hire more staff.
Technology Stack
Microsoft ASP.NET 4.5 and Microsoft SQL 2012
Entity Framework
The Atlas Framework
jQuery
Knockout
RestSharp
The Atlas Difference

Atlas are expert software developers who can build you bespoke inventory management software that will allow you to list, synchronise and automate your stock across Amazon, eBay, other marketplaces and your own online store from a single web application, allowing you to save time, maximise sales, minimise overselling and increase profits.
How Atlas Can Help You

If you're interested in finding out how Atlas could help you grow your ecommerce business with multi-channel inventory management software, call us now on +44 (0)800 033 7569 or fill in our contact form for a free no obligation consultation on how we can help you.